Renaissance Mother-of-Pearl

VEICOT PEARL has a mother of pearl effect finish, ideal for spaces where elegance and refinement are inspired by the ancient and highest tradition of the Italian Renaissance.
Depending on the chosen line (SILVER, GOLD, ART, ITALY) the surface texturing appears to create movement in the metalized background, resulting in an elegant play of light and refraction.



Preparation
The range VEICOT PEARL is produced in the following versions:
VEICOT PEARL SILVER, VEICOT PEARL GOLD, VEICOT PEARL ART and VEICOT PEARL ITALY.

VEICOT PEARL SILVER , VEICOT PEARL GOLD, VEICOT PEARL ART
The colours in the shade card are obtained by adding the toner in variable quantities to the basis SILVER, GOLD and ART (which has 5 bases). The toenr is added directly into the VEICOT PEARL SOILVER, GOLD or ART base. The paint should then be stirred carefully until completely mixed.

VEICOT PEARL ITALY
The colours of the ITALY range have to be individually ordered. To obtain he final texture as in the brochure it is necessary to apply the colour (ex.: ROMA) in the respective FONDO VEICOT (ex.: FONDO ROMA).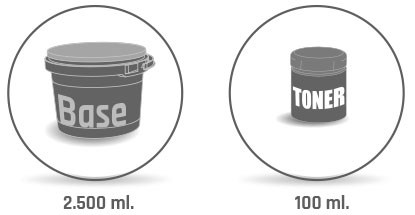 Yield: 6 ÷ 8 sqmt/l. ( 2.500 ml. ~ 15/20 sqmt )
Tools cleaning: H2O ~ 30 °C
Application

VEICOT PEARL (SILVER, GOLD; ART and ITALY) is applied on clean and dry surfaces (new plasters and patches should be at least 3-4 weeks old). Remove all loose and defective paints and all parts not perfectly adherent such as old plasters, debris and old paint. Once removed prepare with our water based fixative ISOFARB ACR-2 which is essential for particularly absorbent surfaces, such as those painted with tempera, smoothed plasters or plasterboards.
1 Apply one or two coats of FONDO VEICOT with a roller.
2-3 When the surface is dry apply VEICOT PEARL with a brush on a 2-3 sqmt. sized area without any dilution, making sure that it is evenly distributed to avoid excessive paints.
4 As VEICOT PEARL begins to dry (between 5-10 minutes) begin to smash and finish with a plastic spatula, using at approx. 30° angle, exerting a slight pressure onto the surface. Apply a second coat for a more marked effect.