RE.TOUCH - A MINI ENAMEL, FOR A TOP RESULT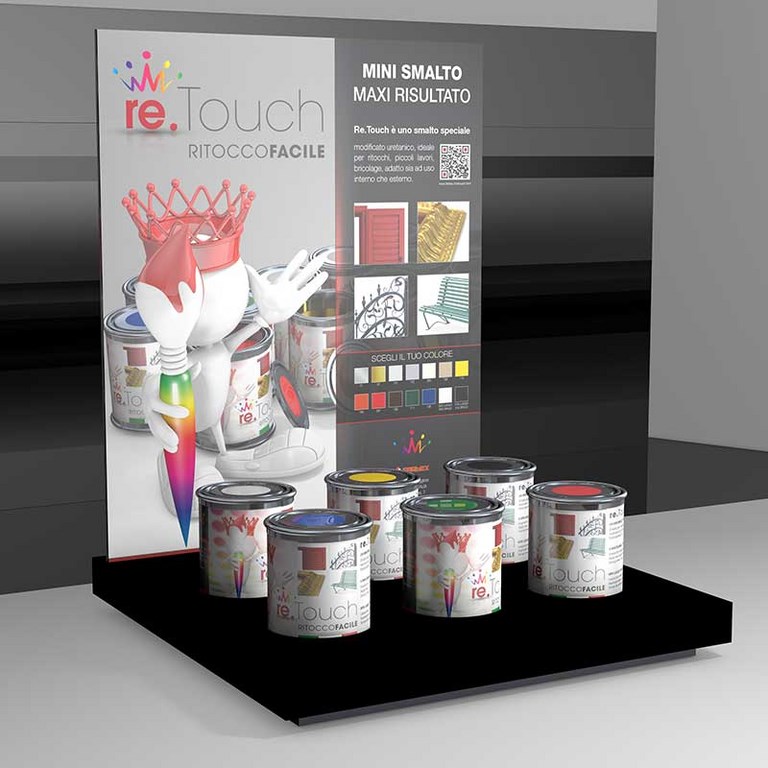 ENAMEL FOR INTERIOR AND EXTERIOR


Re.Touch is a special enamel urethane modified.
Available in 14 colors, Re.Touch is 125 ml. of pure creativity for retouching, DIY and small jobs, for interior and exterior.
Re.Touch is applied on load-bearing supports, clean and dry and free from dirt, grease and salts.
On new wood it is advisable to sand to remove the hair of the wood and then apply a coat of impregnant.
On already painted wood, on the other hand, you can simply clean the surface to be painted, removing any non-adherent parts, stuccoing and sanding if necessary.
On new iron it is important to degrease with diluent or detergent, then apply the anti-rust.
On already painted iron it is advisable to carefully scrape off any old non-adherent paints and cover the exposed metal parts with anti-rust.


Give Color to Your Fantasy